John Tsaknis, DDS
Dentist in Washington, DC
City Dental DC
General Dentistry
Dr. Tsaknis is a DC native, having been born at Walter Reed Hospital and growing up in DC (Wheaton, Potomac, Frederick, Rockville and Georgetown). He went to University of Maryland, Collge Park with an undergrad in Zoology and then received his dental degree at the University of Maryland, Baltimore College of Dental Surgery. Go Terps!!! He continued his training with a two year residency at the University of Maryland Medical System, to include Shock Trauma, Kernan Hospital, Childrens Hospital, Head and Neck Cancer Ward and the Baltimore Veterans Administration.
Later Dr. Tsaknis taught part time for a number of years at the University of Maryland in the areas of Emergency Clinic, New Patient Clinic and oversaw D3, D4 and PGY1 residents in the Oral and Maxillofacial Department.
Dr. Tsaknis received a certificate for anesthesiology and is only a handful of dentist in the DC area trained in sedation. After working as an associate for a few years, he started Tsaknis Dental & Associates in Ashburn, VA and later started Tsaknis Dental Group in downtown DC. In 2009 Dr. Tsaknis started his third office DentalBug at 703 D Street NW, and got married to his lovely wife Terri. Later rebranding all to City Dental DC and in 2019 he started his fourth office at 2075 L, NW, partnering with Javan Wellness at that location.
Dr. Tsaknis has over 500 hours of continuing education, has been trained and certified on both the Galileos Cone Beam CT scanner and the Cerec Cad-Cam systems for same day crowns. He has been trained on Biolase lasers, Velscope and a variety of implant brands: BioMet3I, Noble Biocare, Straumann, Bicon, Implant Direct and several others. Dr. Tsaknis also provides Oral Sleep Apnea appliances as he is not only a member of the American Academy of Dental Sleep Medicine, but is also certified at the Qualified Dental Designation level and in 2022 received the highest acheivement as a Diplomate of the ABDSM. He was DC's top 20 Invislaign Provider in 2018 and Top 10 in 2019 and the #1 general dentist Platinum Plus provider in 2021. He is also trained on the latest dental gadgets that you will find through-out the office, to include iTero scanner, digital cameras, lasers and fixing the printer at the front desk.
Dr. Tsaknis was a volunteer Firefighter for 18 years, from Montgomery County (Bethesda Chevy Chase Rescue Squad #1), to PG County (Berwyn Heights Vol. Fire Dept. #14), to Loudoun County (Lieutenant at Ashburn Vol. Fire & Rescue Dept.. #6, #23 & #22). Dr. Tsaknis as of 2021 has rejoined BCCRS #1, has passed all of his EMT re-credentialing and if you call 911 on a Thursday night I might just show up.
In the past, Dr. Tsaknis has liked to race sail boats in Annapolis, race cars at Summit Point, ride motorcylces, play polo in Middleburg and Great Meadows, ski, mountain biking and scuba dive, and now spends his free time with his family.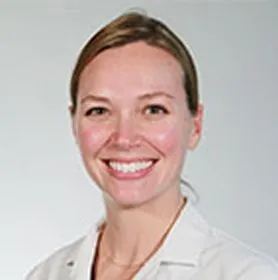 Laura Styron, DDS
Dentist in Washington, DC
City Dental DC
General Dentistry
Dr. Laura Styron was born and raised in Oklahoma City, Oklahoma. She graduated from Oklahoma State University in 2008 and from the University of Oklahoma College of Dentistry in 2012. She has spent the last 5 years practicing dentistry in Oklahoma City and Denver, Colorado. Laura and her husband Stuart moved to Washington DC in the summer of 2017. Laura is a member of the American Dental Association and the DC Dental Society.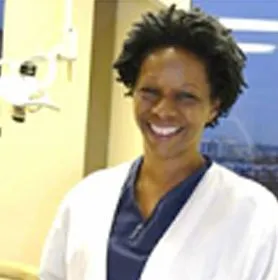 Tanya Wilson, DDS
Dentist in Washington, DC
City Dental DC
General Dentistry
Dr. Tanya Wilson is a native Washingtonian, and graduated with a Bachelor of Science in Mathematics from Allegheny College and her dental degree from The Ohio State University College of Dentistry. She is also a board director of the American Dental Group, and serves as its Chair of Professional Dental Volunteers. Wilson has been in family practice for nearly 20 years and offers comprehensive services in her Washington, D.C. based office.
Lauren, RDH
Dental Hygienist
Lauren is one of our hygienists and has been a part of our team since 2009. Lauren moved to the metro area in August of 2008 from Michigan. She attended Kalamazoo Valley Community college. That is where she received an Associates of Applied Science Degree. She enjoys spending her free time with her husband and sons, playing tennis, and being outdoors.