My Blog
Posts for tag: root canal treatment
By City Dental DC
June 29, 2018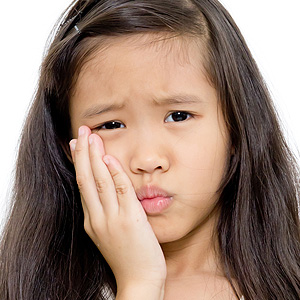 Primary (baby) teeth don't last long. But despite their short life span, they do a number of important things, like enabling a child to eat solid food. But perhaps their most important long-term function is "paving" the way for their permanent replacements.
If one is lost prematurely, though, the permanent tooth might not come in properly aligned. That's why if a primary tooth is in danger of loss due to decay or injury, we'll do our best to save it.
But that could get a little tricky if the infected or damaged part of the tooth is the innermost pulp. If it were an adult tooth, the best course might be a root canal treatment: access the pulp, clear out the diseased tissue, and then fill the space with a special filling. But with a primary tooth (or a young permanent tooth for that matter) that may not be advisable.
That's because the pulp plays a more important role in a child's tooth than an adult's. Its nerves and other tissues stimulate dentin growth; a full root canal could disrupt that growth and weaken the tooth in the long run.
With a child's tooth, we proceed carefully depending on how infected or damaged the pulp might be. If it's only slightly exposed or not at all, we try then to remove as much decayed tooth material outside the pulp as necessary, then apply antibacterial agents or dentin growth stimulators.
If we do have pulp exposure, we'll try to remove only as much of the affected pulp as necessary through a procedure called a pulpotomy. This technique will only be used if the remaining pulp looks healthy or restorable to health.
If not, we may need to perform a pulpectomy to remove the entire pulp. Most like a typical root canal, it's a last resort: without the pulp, dentin growth could be stunted and the tooth won't develop as healthy as it should.
Of course, the best approach is to prevent teeth from developing such problems in the first place. So, be sure to practice effective daily hygiene with your child and keep up regular dental visits beginning at age one.
If you would like more information on treating decayed primary teeth, please contact us or schedule an appointment for a consultation. You can also learn more about this topic by reading the Dear Doctor magazine article "Root Canal Treatment for Children's Teeth."
By City Dental DC
June 15, 2016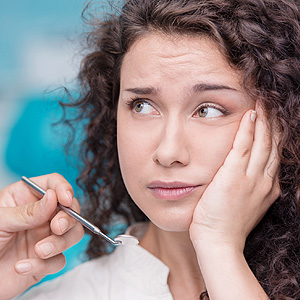 Root canal treatment can be an effective life preserver for a heavily decayed tooth. The question a lot of people ask, though, is how long might the tooth survive after treatment.
That's an important concern since the treated tooth was in dire straits beforehand as decay had infected its inner most layer, the pulp. The infection, which had caused the living bundles of nerves, blood vessels and connective tissue within to become inflamed and diseased, was poised to invade even deeper through the root canals. During the root canal treatment, the infected pulp tissue is removed and the empty chamber and root canals are filled with a special filling to seal the tooth from further infection.
The protection, though, isn't an absolute certainty: how long a treated tooth survives depends on a number of factors. For one, the earlier a diseased tooth can be initially diagnosed — especially if the infection hasn't spread into the jawbone — the better the procedural outcome. Likewise, the chances of longevity are also better if the initial root canal treatment was thorough in identifying and filling all the root canals as well as capping the tooth with a life-like crown in a timely manner after treatment.
The type and location of the tooth can also affect its long-term health. Front teeth, with their single roots and canals are easier to access and treat. Back teeth, by contrast, can have two or more roots and a more intricate canal network. These kinds of complications could require the use of special microscopic equipment and the expertise of an endodontist, a specialist in root canals.
Even if a re-infection occurs, the tooth isn't necessarily lost. A repeat root canal treatment that addresses these and other issues, could give the tooth a "third" chance. In any case, if a tooth is worth saving attempting a root canal treatment is generally preferable to losing the tooth and replacing it with a prosthetic tooth — it's well worth the try.
If you would like more information on root canal treatments, please contact us or schedule an appointment for a consultation. You can also learn more about this topic by reading the Dear Doctor magazine article "Root Canal Treatment: How Long Will it Last."