My Blog
Posts for tag: porcelain veneers
By City Dental DC
June 14, 2019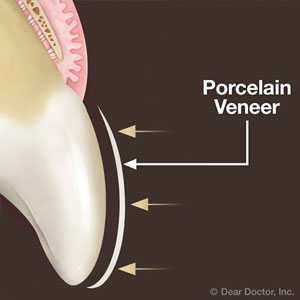 Your teeth are sound and healthy—but appearance-wise, they're nothing to write home about. It's nothing major: a chip, some heavy staining or perhaps a slight gap between the front teeth. But whatever the blemish, it bothers you every time you look in the mirror.
There's an affordable way to improve your smile without a lot of extensive treatment: porcelain veneers. These thin layers of dental porcelain are bonded to the teeth's exterior to mask the blemishes beneath. All you and others can see, though, are beautiful teeth blending seamlessly with the rest of your natural teeth.
Changing your smile with veneers begins with a consultation with your cosmetic dentist. During your visit you'll discuss what you would like to improve and how you would like your smile to appear afterward. It's helpful to take along magazine photos or other images of how you'd like your teeth to look.
After making impressions and getting other necessary measurements, your dentist may then be able to show you what your new veneers will look like. One way is through computer software that superimposes your proposed new look onto a photograph of your face. Your dentist may also be able to create test veneers with acrylic or other dental materials and apply them to your teeth. These aren't your permanent veneers, but they can still give you a realistic view of your future smile.
Once your measurements are on the way to the dental lab to custom create your veneers, your dentist must prepare your teeth for bonding. Although veneers are quite thin, they may still appear bulky when bonded to the teeth. To create a more natural look, you'll probably need some of the enamel layer of your teeth removed to accommodate the extra width. Even though this is a small amount, it will permanently alter your teeth and require some form of restoration from then on.
After your veneers arrive, the dentist will attach them with a translucent cement that will bond them seamlessly to the natural teeth. You and others won't be able to see where the veneer ends and the natural tooth begins. What you will see, though, is a new look for your teeth and a more attractive smile.
If you would like more information on porcelain veneers, please contact us or schedule an appointment for a consultation. You can also learn more about this topic by reading the Dear Doctor magazine article "Porcelain Veneers: Strength & Beauty as Never Before."
By City Dental DC
May 05, 2019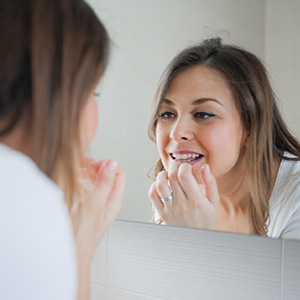 Dental veneers are a great way to transform a smile without the expense or effort often required of other restorations. These thin layers of dental material adhere to the front of teeth as a "mask" to cover chips, heavy staining or other blemishes.
Still, veneers require attention to detail for a successful outcome. Here's a step-by-step look at changing your dental appearance with veneers.
Step 1: Considering your options. While most veneers are made of dental porcelain, composite resin materials are increasingly popular. Although more prone to chipping or staining, composite veneers don't require a dental lab for fabrication. Another option, depending on your dental situation, are ultra-thin veneers that require little to no tooth preparation. Your dentist will help you decide which options are best for you.
Step 2: "Test driving" your new smile. We can help you "see" your future smile with special software that creates a computer image of your teeth with the planned veneers. We can also use composite material to fabricate a "trial smile" to temporarily place on your teeth that can give you the feel as well as the look of your future smile.
Step 3: Preparing your teeth. Unless you're getting no-prep veneers, we'll need to modify your teeth before attaching veneers. Although only 0.3 to 0.7 millimeters thick, veneers can still appear bulky on unprepared teeth. They'll look more natural if we first remove a small amount of enamel. A word of caution, though: although slight, this enamel removal permanently alters your teeth that will require them to have some form of restoration from then on.
Step 4: Attaching your new veneers. After the planning phase (which includes color matching to blend the veneers with the rest of your teeth), a dental lab creates your veneers if you've opted for porcelain. After they're delivered, we'll clean and etch the teeth with a mild acidic gel to increase the bonding effect. We'll then permanently attach the veneers to your teeth with a very thin but ultra-strong resin luting cement that creates a unified bond between the veneers and teeth.
Following these steps is the surest way to achieve a successful outcome. With due care you're sure to enjoy the effects for a long time to come.
If you would like more information on changing your smile with veneers, please contact us or schedule an appointment for a consultation. You can also learn more about this topic by reading the Dear Doctor magazine article "Porcelain Veneers: Your Smile—Better than Ever."
By City Dental DC
December 18, 2017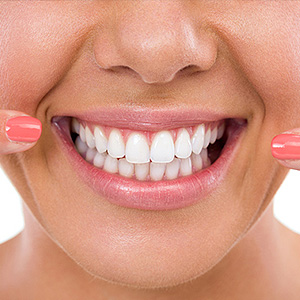 Are you tired of those stained, chipped, slightly crooked or—in a word—unattractive teeth? We have an effective solution for you: cover them with life-like porcelain veneers.
As the name implies, a veneer is a thin layer of dental porcelain custom-made to match your tooth's shape and color and permanently bonded to the outside enamel. With its translucent, light-reflective quality similar to tooth enamel, dental porcelain looks completely natural. Veneers are well suited for minor to moderate imperfections, and can even be used to correct slight gaps between teeth.
We begin the process by performing a comprehensive dental exam to begin planning the exact shape and color of your new veneers. We can now do much of this planning with computer imaging, which may also give you the chance to see how your veneers will look on you after treatment.
We often will also need to prepare the teeth to accommodate the veneers when we bond them. Although the alterations shouldn't be anywhere near as extensive as with a porcelain crown, we will still often need to remove some of the enamel layer so the veneer won't look bulky. Even though we'll remove as little as possible, if needed it will still permanently alter your teeth—so they'll require some form of restoration from then on.
Once we've prepared the teeth, it's then time to create the veneers. This is typically done by a dental laboratory technician through a manual process that may take several weeks. Increasingly, though, equipped dental offices are now able to generate their veneers in-house with computer-aided design/computer-aided manufacture (CAD/CAM) milling technology.
Once the veneers are ready, they're bonded securely to the teeth with a detailed process that helps ensure they'll endure biting and chewing forces for a long time. Still, you'll need to avoid biting into hard objects or using your teeth for such things as cracking nuts. If you have a clenching or grinding habit, we may also recommend you wear a night guard to prevent excessive forces against not just your veneers but your teeth as well.
By taking good care of them, your new veneers can give you many years of service. Most of all, they can transform your embarrassing appearance into a smile you're proud to show.
If you would like more information on porcelain veneers, please contact us or schedule an appointment for a consultation. You can also learn more about this topic by reading the Dear Doctor magazine article "Porcelain Veneers."